Hot Air Ballooning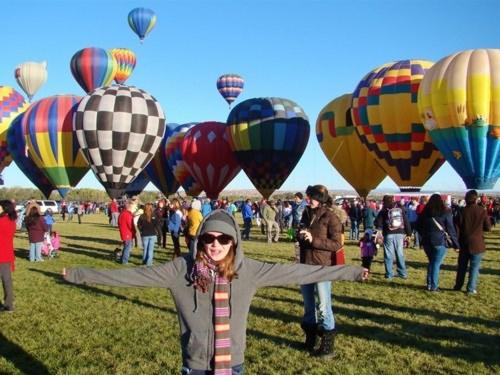 Come join Park City's premier hot air balloon service on one of our daily flights. We could tell you about the exhilaration, the excitement and the spirit of ballooning. We could try to express to you the feeling of absolute freedom; the breathtaking scenery as you ascend above majestic Park City, Utah. We could explain the super-heating process of the liquid propane and describe the past 200 years of ballooning history and traditions. Of course, if you enjoy the simple pleasures of life, if you are intrigued by the unpredictable, then our comments wouldn't be enough.
If you delight in occasionally stepping out of your day-to-day existence, if you enjoy feeling at one with nature, then you must experience ballooning for yourself. When was the last time you tried something for the first time?

You may reserve balloon trips in advance with the Park Plaza Resort Concierge. We'll take care of all the details to insure that you and your party have a wonderful adventure.